If you're considering the switch to baby formula, this information can help with the transition.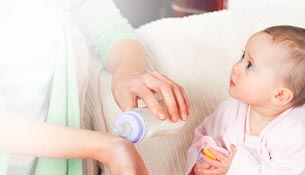 How supplementing could affect your baby
Introducing formula can have its challenges. Do you know how to recognize them?
SEE EFFECTS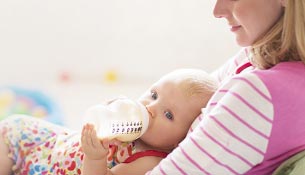 Is your baby getting enough formula?
The switch from breast to bottle, and knowing whether your baby's getting enough formula, can be a mystery. Here's how you can be sure.
LEARN THE SIGNALS